For almost twenty years RUCO has used the experience of its staff and Principals to introduce new products and technologies to the hydrographic survey and subsea inspection markets. We have helped a variety of companies develop their own products, as well as their businesses, and are proud that some principals have outgrown us. Today our main focus is on subsea imaging and on acoustic tracking of sea animals and underwater assets.
We hope you find our products of interest and look forward to discussing your requirements as and when they arise.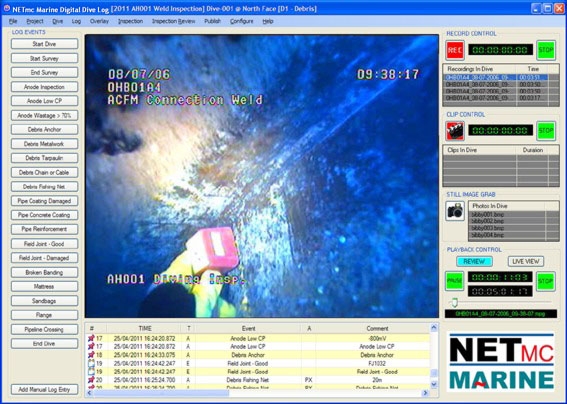 Digital Video
Today's video sources are not restricted to PAL and NTSC, clients are more and more looking at recording HD-SDI, HDMI and of course IP cameras. The NETmc Marine DVR is a fully configurable and upgradeable DVR, recording up to four channels from up to 12 inputs, and you can mix and match input types. With other options such as Video Overlay, Black Box, integrity and survey software support as well as vessel video distribution; the NETmc Marine DVR is probably the only DVR you will ever need.
Furthermore, the DVR also works as the topside for the NETmc Marine range of ROV and Diver IP cameras.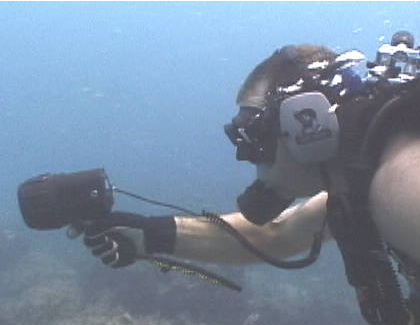 Acoustic Tracking
Adding low cost acoustic tags to your equipment can ensure you never loose another expensive item. We have supplied Sonotronics tags to a number of AUV and Glider companies and many survey companies also attach our tags to there equipment. A popular use is attaching a tag to seabed monitoring systems, as in such cases, the data is as important as the asset.
In addition to aiding relocating of lost assets. Acoustic tags are widely used in the tracking of sea animals to record their numbers and travelling habits. The European Tracking Network has standardised on a protocol and Sonotronics transmitters comply with that protocol.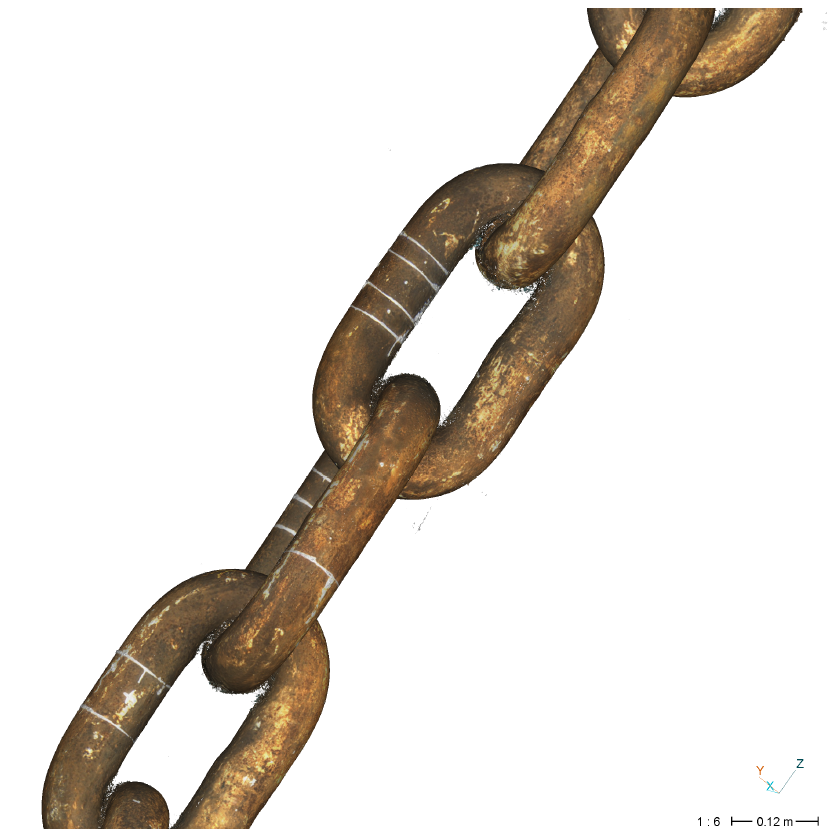 Subsea Photogrammetry
Whether your market is moorings inspection, metrology, IRM or decommissioning the production of 3D reconstructions of subsea assets is revolutionising the market and IVM Technologies' Hydro Series photogrammetric solutions are at the forefront of this revolution. With its unique design, the Hydro Series enables it to acquire data without the requirement for scaling ladders, on-asset survey targets or the input of any third party data e.g. position or depth; and the inspection is completely contactless. The operation is similar to a close video inspection (CVI) and is increasingly being used to give higher quality data enabling better understanding of damage, asset status and providing faster and less expensive metrology surveys; and all independent of other data.